Seven Tamilar imprisoned for the suicide blast death of ex-PM Rajiv Gandhi must be freed – Demand put forth by The Naam Tamilar Iyakam Malaysia.
Perarivalan, Robert, Jeyakumar, Santhan, Ravichandran, Murugan and Nalini have been in prison for the last 25 years for the killing of ex-PM Rajiv Gandhi.
The Indian Supreme Court has decreed that a clemency and release application can be made for the 7 to the State Governor. The Malaysian Naam Tamilar Iyakam makes a passionate plea to the Tamilnadu State Government to release the said prisoners, voiced the above movements spokesperson, Thiru  Balamurugan Veerasamy.
Everyone is still aware that there are still a number of unanswered controversies surrounding the murder of Rajiv Gandhi.
When several parts of the suicide bomber could be recovered after the blast, why were no body parts of Ex-PM Rajiv Gandhi recovered? That puts suspicion on who actually carried out the suicide detonation. Furthermore  some of the Political Leaders who were to be with Rajiv Gandhi did not turn up.

How did Subramaniam Swamy know beforehand that this attack would take place? On the 3rd day after the murder the LTTE headquarters released a statement saying they had no involvement in this killing.

Why was this denial by LTTE not reported?

Why did the Indian Intelligence not report the way Rajiv Gandhi had treacherously betrayed the Eelam people and the Liberation Movements?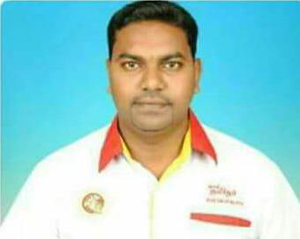 When all these doubts remain unanswered why should the seven still remain in jail after spending a quarter of a century behind bars. The self-immolation sacrifice earlier of sister, Sengkodi for the release of the prisoners has been heartfelt by us all said Thiru V. Balamurugan.
Owing to these many controversies and unanswered questions the 7 prisoners should have long been released. Throughout the many years numerous pleas for their release have been made by Human rights organisations and Tamilar NGOs  which seem to have fallen on deaf ears said Thiru  Balamurugan Veerasamy